A Personal Message from our President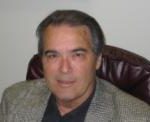 As a former HR Executive and the President of International Staffing Consultants, Inc, I make it my daily practice to pay special attention to HR people and to assist them with their job search. I have personally been successful in placing hundreds of HR professionals since founding this firm in 1979.
I started my career in international HR roles with Coca Cola, Xerox, Bechtel and Parsons. While the focus of the firm in general is global staffing and international services, I have always been serving the International HR community and personally handle all HR jobs from our clients and partner offices. So when you apply to any HR opening posted on our site, rest assured that I will know about it and follow your progress.
So go to the link below to see all of our HR jobs and contact me if I can help at jrgettys@iscworld.com!
Proud Member of SHRM!