Jobs in America, Canada and Overseas!
The American firm with a Global Network of International Offices in the USA and around the World!
Recruiting and Global Staffing Services for American Expats and Global Professionals for jobs in America and Overseas


Linking the World's Employers to Candidates for International Jobs
Employer Paid and Never a Fee to Candidates!
Recruitment and Global Staffing Services for International Executive,  Technical, Construction, Engineering, Marketing, Finance and other Professionals.
We know the world!
Recruiting in North America and around the world since 1979!
Our company has successfully filled jobs in Marketing, Sales, Information Technology, Engineering, Architecture, Safety, Project Controls, Planning, Cost Engineering, Start-up & Commissioning, Estimating, Process Controls, R&D, Training, Human Resources, Contracts Administration, Finance and Accounting, STEM, Medical, Scientific and many more!
We can help you hire the best talent on the planet!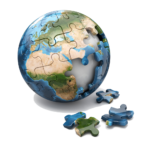 You name it, we know how to get the job done. When you need just the right person to design, install, sell, train, operate, maintain or manage anywhere in the USA or overseas, we know how to find the best talent in the World!
Recruiting North Americans for International and Overseas Jobs
We focus on staffing expatriate and international jobs in North America and Overseas when our clients need international expertise or experience.
Eliminate the need for "brick and mortar" operations overseas. We act as a your "Employer of Record" – hiring your local people as our employees and provide payroll, benefits and HR support and global expertise virtually anywhere in the world! Through our extensive network of local and cross-border experts, we are ideally placed to help you manage the complex issues arising from international assignments. Go here for a complete list of countries served.
Contingency Search
We are a employer paid contingency search firm and we never charge fees of any kind to candidates.
Worldwide Recruiting Offices
Headquartered in the USA with over 2,300 partner offices in America, Canada, Latin America: Mexico, Argentina, Brazil, Colombia, Guatemala, Peru, Uruguay; Australia, New Zealand; Asia: China, Hong Kong, India, Indonesia, Japan, Malaysia, Philippines, Singapore, South Korea, Taiwan, Thailand, Middle East: Qatar, UAE; Europe: Austria, France, Germany, Hungary, Italy, Norway, The Netherlands, Romania, Spain, UK, England, Ireland; Cameroon, Russia, Ukraine, South Africa
Global Employer of Record Offices
Albania, Algeria, Argentina, Armenia, Austria, Austria, Azerbaijan, Bahrain, Bangkok, Bangladesh, Beijing, Belarus, Belgium, Bosnia and Herzegovina, Botswana, Brazil, Bulgaria, Burkina Faso, Cambodia, Cameroon, Canada, Chile, China, Colombia, Costa Rica, Cote d'Ivoire, Croatia, Cyprus, Czech Republic, Denmark, Dominican Republic, Ecuador, Egypt, El Salvador, Estonia, Ethiopia, Finland, France, Gambia, Gaza Strip, Georgia, Germany, Ghana, Greece, Guangzhou, Guatemala, Haiti, Honduras, Hong Kong, Hungary, India, Indonesia, Iran, Ireland, Israel, Italy, Japan, Jordan, Kazakhstan, Kenya, Kosovo, Kuwait, Kyrgyzstan, Latvia, Lebanon, Luxembourg, Macedonia, Malawi, Malaysia, Mauritius, Mexico, Moldova, Mongolia, Montenegro, Morocco, Mozambique, Myanmar (Burma), Namibia, Netherlands, Nicaragua, Nigeria, Norway, Pakistan, Panama, Papua New Guinea, Paraguay, Peru, Philippines, Poland, Portugal, Puerto  Rico, Qatar, Romania, Russia, Rwanda, Saudi Arabia, Senegal, Serbia, Shanghai, Shenzhen, Sierra Leone, Singapore, Slovakia, Slovenia, South Africa, South Korea, Spain, Swaziland, Sweden, Switzerland, Taiwan, Tanzania, Thailand, Trinidad and Tobago, Tunisia, Turkey, Uganda, United Kingdom (UK), Ukraine, United Arab Emirates, United States of America, Uruguay, Venezuela, Vietnam, Zambia